The Complete Air Duct Cleaning Solution in Montgomery County, MD
Did you know that a professional air duct cleaning stops contaminants from taking root in the heating and cooling system? Mold is a particularly dangerous microbe that can cause severe health problems as it circulates around the home or office. If you do suspect an issue with your indoor air quality, rather contact a professional air duct cleaning service like ProClean Air Duct & Carpet Cleaning before it leads to chronic respiratory conditions.

Local & Reliable – Our service includes a nationwide network of technicians.

Available 24/7 – We're available day or night, weekends & holidays.

No-Obligation Estimate – Upfront & transparent estimates before work begins.
Make An Appointment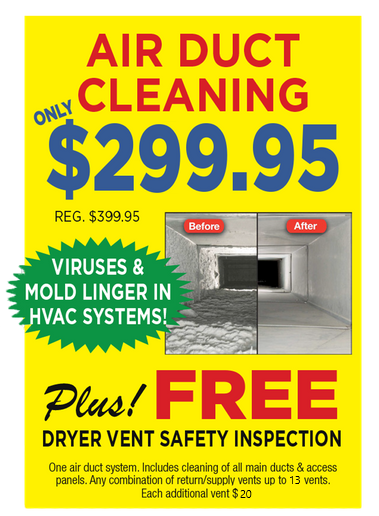 Vent Cleaning and Air Duct Cleaning in Montgomery County
Neglecting air duct cleaning for your Montgomery HVAC system is unwise, especially if the health of the building's residents or employees is at stake. Bacteria, viruses, mold, and dirt accumulate in the ducts, circulating easily to cause a significant reduction in indoor air quality. Mold typically flourishes in areas with:
compromised ventilation
water damage
inadequate air conditioning coverage
If your property is dusty, smells musty, or sees an increase in ill occupants, rather contact our skilled HVAC technicians for an urgent inspection of your vents and an air duct cleaning session.
Air Duct Cleaning Services in Montgomery County, Maryland
ProClean Air Duct & Carpet Cleaning provides a high-quality air duct cleaning service for Montgomery County residents and business owners. Our experienced technicians use non-toxic, EPA-approved treatments with the latest industry equipment. We get your system cleaned safely and efficiently to prevent mold and other contaminants.
Reach out to us for expert technicians that will:
Thoroughly inspect air ducts
Clean your vents with a HEPA vacuum and truck-mounted compressor
Dry your ducts and vents thoroughly
Disinfect and clean the system to prevent mold from spreading
If you live in Montgomery County, MD, contact ProClean Air Duct & Carpet Cleaning for more information today.
Montgomery County, MD
Our team is proud to serve the residents of Montgomery County, MD, which is the most populous county in Maryland. The vibrant locale has a thriving population of over 1.051 million. As a part of the Washington-Arlington-Alexandria metropolitan area, it is one of the wealthiest counties nationwide and home to countless government offices, learning centers, scientific research centers, and business campuses.
We offer comprehensive air duct cleaning services, including mold remediation and removal and dryer vent cleaning to residents and businesses throughout Montgomery County, MD, and the surrounding areas – Contact us today!