At ProClean Air Duct & Carpet Cleaning, we help businesses and residents in Bethesda and the surrounding areas get rid of mold for good with professional air duct mold cleaning services, including HVAC mold remediation as well as air duct mold treatments. Our team works diligently to promote a healthier and more sanitary environment for you, your business, your home, and our community. Get in touch with us today to chat about your air duct mold cleaning needs.
HVAC Mold Remediation in Bethesda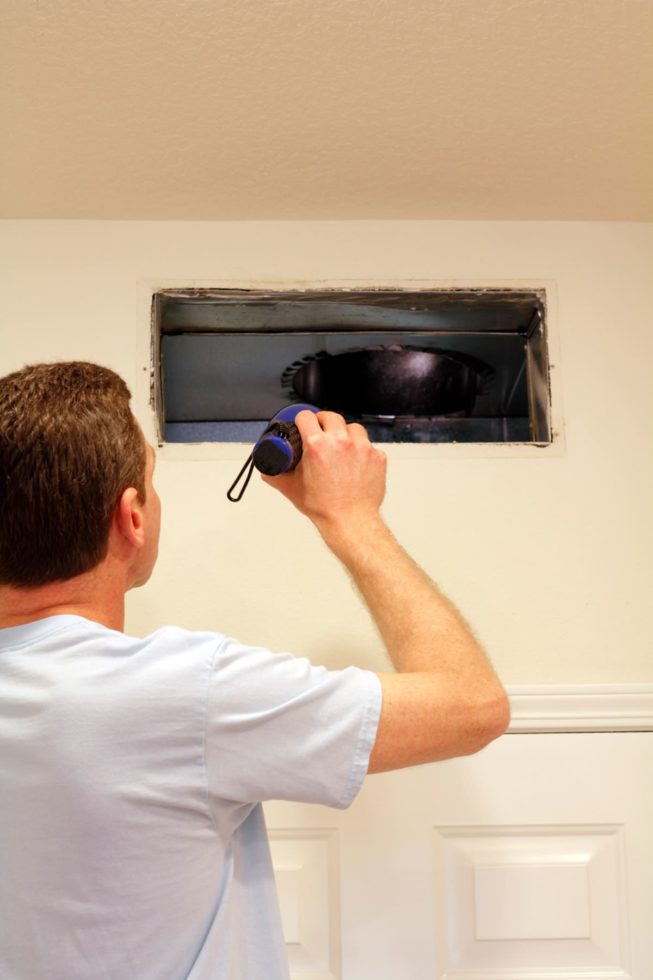 We have over 35 years of experience in HVAC mold remediation services. With a simple and thorough process, we execute air duct mold cleaning with non-toxic, EPA-certified mold remediation products and follow the guidelines for HVAC mold remediation set by the National Air Duct Cleaners Association (NADCA) for a complete and rigorous cleaning. NADCA compliant air duct mold cleaning includes:
Preliminary Inspection – The initial inspection portion of mold remediation includes the assessment of mold contamination in your ducts and/or HVAC system.
Controls – OSHA uses the term administrative controls to refer to the procedure of ensuring the health and safety of the mold remediation process. Such controls may include the assessment of damages, emergency contact information, and other important aspects of the worksite that need to be established before a specialist can begin their work.
Work Practices – Work practices and engineering controls refer to the health and safety of remediation technicians and helps prevent cross-contamination during air duct mold treatments.
Personal Protective Equipment – Our technicians take HVAC mold remediation extremely seriously and use the proper protective equipment to lower their exposure to harmful contaminants such as mold and other microbes.
Contamination Removal – Our technicians remove all traces of mold, bacteria, and mildew found within your air ducts with safe and non-toxic air duct mold treatments.
Verification – Upon the completion of HVAC mold remediation, we conduct an inspection to verify the complete removal of mold and other harmful contaminants.

Air Duct Mold Cleaning and Treatment in Bethesda, Maryland
At ProClean Air Duct & Carpet Cleaning, we serve Bethesda and surrounding areas with a range of HVAC and air duct mold cleaning services. With our team of experienced professionals on the job, we work diligently to clean your home or business of mold and other harmful contaminants that can compromise the quality of your indoor air environment. Using the most effective and innovative air duct mold treatments, we clean those hard-to-reach places to ensure that your mold infestation is handled with the utmost care and attention to detail for complete mold removal.
Bethesda, Maryland
Known for its various options in trendy shopping and ethnic restaurants, Bethesda, MD is one of the most celebrated areas in the Washington DC metropolitan area. With all the charms of suburban living, Bethesda makes residents and visitors feel at home with its warm and inviting ambiance. Having crime rates lower than the national average, Bethesda continues to grow in residents and new businesses every year!