Are you experiencing respiratory complications? Are your energy bills more expensive than usual? Do you smell a musty and offensive odor when you turn on your air conditioner or heater? If so, then it may be time to have your air ducts cleaned.
It's our pleasure to provide Germantown, MD, and the surrounding areas with professional duct cleaning and air duct mold treatments that get rid of mold and help you breathe easier. With our team of certified experts on the job, we ensure that you get the best service available at the best price.
Air Duct Mold Treatment in Germantown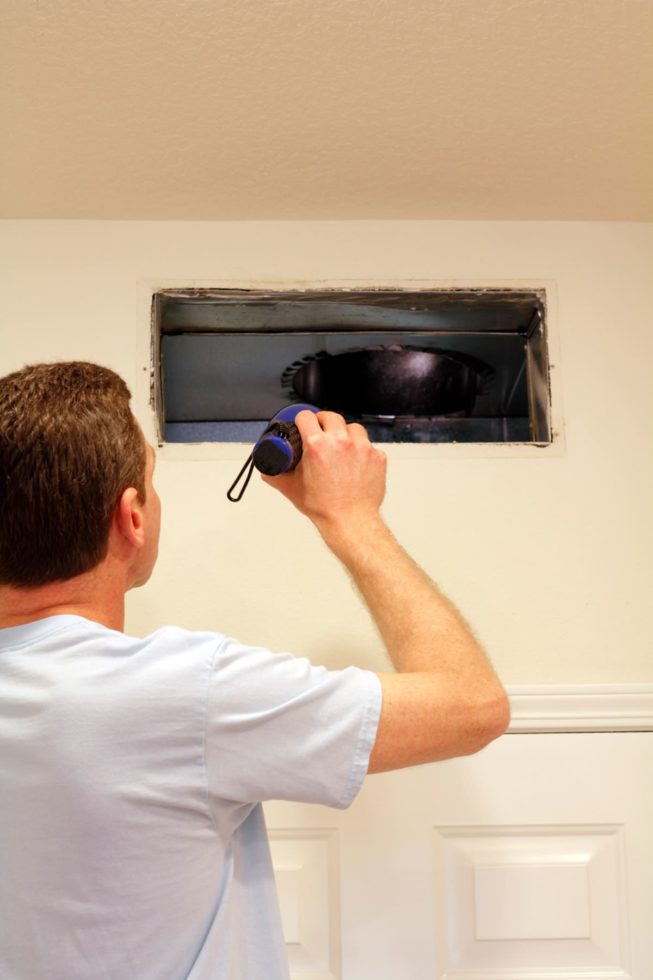 Air duct mold treatment is essential to keeping your home or business safe and sanitary. After our professionals achieve air duct mold cleaning, we can administer non-toxic EPA approved air duct mold treatments that aid in the process of HVAC mold remediation.
By stunting the spread of mold and other harmful microbes, we ensure that your air ducts combat bacteria to keep you and your family safe. But you may be wondering, what are the benefits of air duct mold cleaning?
Prevention of Mold Growth – Duct cleaning can actually prevent the spread of mold and keep your ducts protected from mold growth. If you're looking to take preventative measures to keep your ducts sanitary, then you need to clean your ducts at least every two years.

Indoor Air Quality – You spend the majority of your time indoors. It's crucial that your indoor air quality is safe for you and your houseguests to ensure that you're breathing clean and healthy air.

Energy Savings – Ridding your air ducts of build-up can actually decrease your energy consumption and save you money. If you're overspending on your electricity bills then you may need air duct cleaning.

HVAC Mold Remediation in Germantown, Maryland
Germantown is an urbanized and populous city seated in the midst of the natural beauty of Maryland. Surrounded by beautiful creeks and parks, Germantown is a hub for outdoor adventurers, families, and young professionals that want to live in a diverse location. Whether you're just passing through, or you're shopping for a new home in the area, Germantown, Maryland has exactly what you're looking for. If you're fortunate enough to call Germantown, MD home then we've got your back!
For over 35 years we've been providing Germantown, MD, and the surrounding areas with HVAC mold remediation services that get rid of mold and other harmful microbes that can cause health and respiratory complications. Through the administration of safe, natural, and non-toxic air duct mold treatments, we remove mold and help you improve your health and the health of your loved ones. From air duct mold cleaning to HVAC mold remediation, we help you every step of the way!