Funny Smells in Air Ducts, Air Duct Cleaning, and Coil Cleaning in Potomac, Bethesda, Gaithersburg, Silver Spring, MD, Ashburn, Reston VA, and the Surrounding Areas
PROCLEAN: The Air Duct Cleaning Professionals
Rigid Ductwork | Flexible Ductwork | Sheet Metal Ducts | Fiberglass Ducts | We Clean it All!
Homeowners, if you are puzzled by the presence of funny smells in air ducts, do not ignore them! These funny smells in air ducts are often indicative of underlying issues that require immediate attention, such as the need for thorough air duct cleaning and coil cleaning services. That is why when your ducts are smelling less-than-pleasant, it is time to give us a call!
GET QUOTE
At ProClean Air Duct & Carpet Cleaning, we are the trusted choice for coil and air duct cleaning in Potomac, Bethesda, Gaithersburg, Silver Spring, MD, Ashburn, Reston VA, and the surrounding areas. With over 35 years of experience and industry certifications, we have the expertise and knowledge required to address these issues effectively. Our team is committed to providing exceptional service and restoring clean, fresh air to your home, making us the go-to solution for all your air duct and coil cleaning needs!
Air Duct Cleaning Services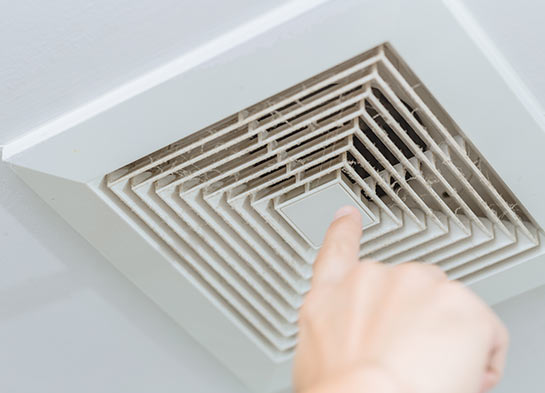 Air duct cleaning services involve the thorough cleaning and removal of dust, debris, and contaminants from your HVAC system's ductwork. This leads to a wide range of benefits including:
Improved Indoor Air Quality

– Removing accumulated dust, allergens, and pollutants from the ductwork helps enhance the quality of the air you breathe, reducing potential respiratory issues and allergies.

Energy Efficiency

– Clean air ducts allow for better airflow, reducing the strain on your HVAC system and potentially leading to improved energy efficiency and lower utility bills.

Odor Removal

– Eliminating mold, mildew, and other sources of unpleasant odors from the air ducts helps maintain a fresh-smelling indoor environment–say goodbye to funny smells in air ducts!

Enhanced System Performance

– Clean ducts and components contribute to the overall efficiency and performance of your heating and cooling system, extending its lifespan and reducing the need for repairs.
Coil Cleaning Services
It is crucial not to overlook the importance of coil cleaning when hiring a professional for HVAC cleaning. Over time, the coils in your HVAC system can accumulate dirt, dust, pollen, and other debris, hindering their ability to function optimally. These obstructions can lead to reduced airflow which impacts your unit's ability to properly cool your home. By hiring a professional for regular coil cleaning, you can improve energy efficiency, enhance cooling performance, and prolong the overall lifespan of your HVAC system.
At ProClean Air Duct & Carpet Cleaning, we take pride in offering top-notch coil cleaning services in Potomac, Bethesda, Gaithersburg, Silver Spring, MD, Ashburn, Reston VA, and the surrounding areas. With our expertise and attention to detail, we ensure that your coils are thoroughly cleaned, promoting better system performance and a more comfortable indoor environment, free of funny smells!
Experience You Can Trust
Certified with the National Air Duct Cleaners Association (NADCA) This accolade signifies accredited air duct cleaning professionals that follow only the highest quality standards.
Accredited members of the Better Business Bureau holding an A+ Rating. The BBB evaluates companies based on their professionalism and level of customer service.
A family owned & operated business that was established in 1988. For over 35 years we have been delivering only the highest quality service to our valued customers.
Contact

PRO

CLEAN
Proclean, an air duct and carpet cleaning services company, is a local family owned business. In business for over 35 years, we are one of the most experienced professional air duct cleaning and carpet cleaning companies in the Washington Metropolitan area, specializing in both residential and commercial properties.
Address
---
MD Office:
416 E Diamond Ave, Gaithersburg, MD 20877
VA Office:
44675 Cape Court, Suite 150-D, Ashburn, VA 20147