Commercial Carpet Cleaning & Carpet Cleaning Services in Silver Spring, MD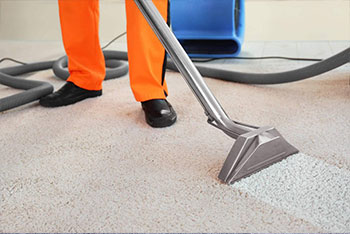 We help companies with their commercial carpet cleaning and commercial upholstery cleaning in Silver Spring many times throughout the year, especially as the seasons change. Our carpet cleaning services help to get rid of the dirt, contaminants, pollutants, allergens, and more that each season may bring. And, if these pollutants and debris are to remain in the carpet and upholstery, they are constantly kicked up and can be turning your building into one of the many that suffer from sick building syndrome.
When we go to our commercial customers, they rave about the difference in their carpets and upholstery. You wouldn't realize the difference between before and after and how much better the entire location looks. Take care of your carpets and upholstery by making them last longer and refreshing them with regular office furniture cleaning and office carpet cleaning.
GET QUOTE
Commercial Upholstery Cleaning in Silver Spring, MD
When you use our basic cleaning commercial upholstery cleaning, you get the benefit of a thorough clean that leaves your furniture fresh and clean looking. But not all fabrics are alike and not cleanings are alike. This is why we offer two different types of office furniture cleaning in Silver Spring so you can choose which is best for your office furniture. If you need help in deciding, please call us and we'll be happy to walk you through the differences.
BASIC CLEANING
Specialized upholstery formula is non-damaging to fabric
100% safe, non-toxic & odorless
Removes all dirt, dust, and debris that is embedded within furniture
Dries in 3-4 hours
Robust upholstery cleaning for keeping furniture fresh and clean
FOAM CLEANING
Specialized upholstery foam formula safer for delicate & light-colored fabric
100% safe, non-toxic & odorless
Removes all bacteria dirt, dust & debris embedded within furniture
Dries in 2-3 hours
Superior upholstery cleaning method for visible stains or delicate fabric
Take care of the investment you've made in high-quality office furniture with a top-of-the-line commercial upholstery cleaning. We work on all the office furniture in your office or commercial Silver Spring location including waiting room furniture and employee furniture.
Learn More About Our Company
Carpet Cleaning Services in Silver Spring, Maryland
With a team of technicians who are licensed and insured, our A+ rating from the BBB has given us an edge on the competition. Not to mention, our competitive rates and EPA-approved carpet cleaning products provide affordable and safe services that Silver Spring, MD homes, and businesses have come to trust. If you're looking for professional carpet cleaning for your Silver Spring business give us a call today!
Office Carpet Cleaning and Office Furniture Cleaning In Silver Spring, MD
The town of Silver Spring gets its name from an early-discovered spring with mica flecks, giving the impression of shiny silver. Francis Preston was the one who discovered the spring in 1840 and bought much of the land located around the spring. Downtown Silver Spring is bordered by the northern tip of Washington DC and like many downtown districts, is the oldest and most urbanized of the Silver Spring community.