You can get rid of dust, dirt, and debris on your upholstery by scheduling a cleaning appointment with ProClean Air Duct & Carpet Cleaning. We handle upholstery cleaning in Vienna, VA. Our customer service team will discuss your unique needs and help you select the appropriate cleaning service for your needs. Just call (703) 646-8166 to get started.
Upholstery Cleaning in Vienna, VA: Our Process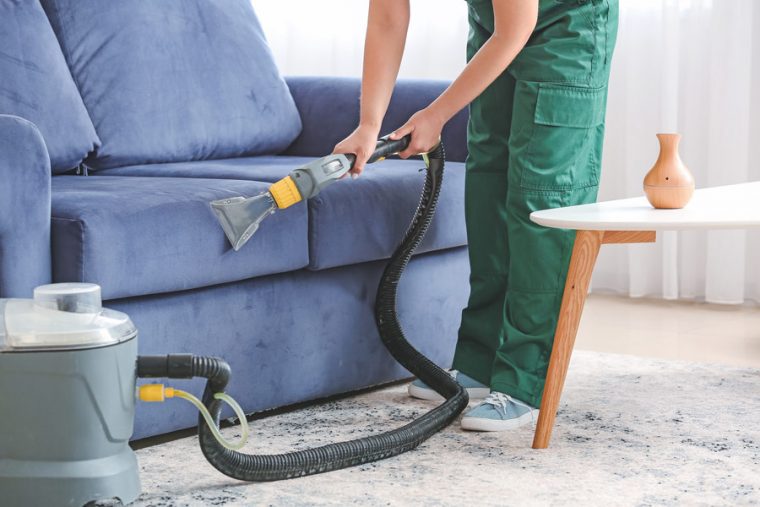 Are you curious about what to expect from carpet and upholstery cleaning services? Our team breaks the process down into three steps:
Arriving at Your Property: We reach your property during your scheduled appointment time because we respect your busy schedule. Crews work quickly and efficiently after getting your confirmation that you want upholstery cleaning services.
Cleaning Your Upholstery: ProClean Air Duct & Carpet Cleaning uses specialized, safe, odorless cleaners. Our crews will work to remove dirt and debris from your upholstery or carpet. Generally, your upholstery will dry within a few hours, allowing you to move forward.
Getting Your Approval: Before the crews leave, they'll get verification of your approval. We back up our work with a customer satisfaction guarantee here in Vienna, VA.
Select Your Upholstery Cleaning Services in Vienna, Virginia
You get to pick the kind of upholstery cleaning services you want here in Vienna. Our team offers basic services to remove dirt and dust. We also use foam cleaning to:
Get rid of stains
Clean delicate or light-colored fabrics
We clean leather furniture as well as cloth fabrics. You can also speak with our technicians about applying a fabric protector after the cleaning process to mitigate wear and tear on your upholstery.
Carpet Cleaning Services in Vienna, VA
Reach out to ProClean Air Duct & Carpet Cleaning if you are interested in carpet cleaning services. We use non-toxic cleaners for your carpet, which means that the process is safe for children and pets. Our specialized methods also allow you to walk on your floor right away after a cleaning. Our team also cleans cars, trucks, vans, and other vehicles. Turn to us for all your cleaning needs here in Vienna.
ProClean Air Duct & Carpet Cleaning operates out of Gaithersburg, MD and Ashburn, VA. Our technicians serve surrounding areas, including Vienna, VA.
---
The natural beauty of Vienna comes through at the Meadowlark Botanical Gardens and in nearby Wolf Trap National Park. Allow us to clean your upholstery so you can enjoy the town green, music clubs, or the W&OD Trail.
Setting up an appointment for a cleaning session is easy – contact us at (703) 646-8166 to get started.