AFFORDABLE AIR DUCT CLEANING SERVICES
Find Out More About Our Exclusive Online Specials Today!
As the warm Columbia, MD, summer months approach, it's essential to have your ducts clean and ensure your AC is functioning properly. Affordable air duct cleaning is the best preventative maintenance and will immediately improve indoor air quality.
Throughout the year, airborne pathogens clog duct systems, including dust and pet dander. A professional, affordable air duct cleaning is the best way to keep your HVAC system from malfunctioning or breaking down and prevent costly repairs or replacement.
Why Use a Professional for Air Duct Cleaning in Columbia, MD?
Homeowners may find that cleaning their air ducts is daunting. Working with a professional air duct cleaning company is the best way to properly maintain your HVAC system.
Professional air duct cleaning includes:
Mold remediation
Coil cleaning
Sanitizing ducts
Blower service
Duct inspection
Deep cleaning
Dryer vent cleaning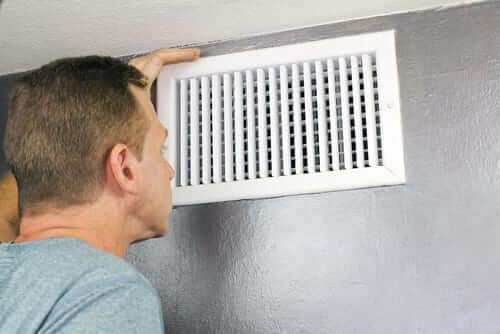 Benefits of Affordable Air Duct Cleaning in Columbia, Maryland
Once the summer arrives, HVAC systems collect more dust and other airborne pathogens that clog ductwork. Replacing your AC filter regularly is one of the best ways to prevent dust from building up in your ducts and overworking your blower and condenser.
Affordable air duct cleaning solutions are more efficient than ever before, and we have eco-friendly solutions that will keep your AC working throughout the year. Homes and offices gather dust and other contaminants in their ductwork and having a professional cleaning service can help reduce allergens and other airborne pathogens and improve air quality.
As the second most populous community in Maryland, Columbia maintains a small-town feel with access to local entertainment and outdoor venues. The iconic Merriweather Post Pavilion attracts prominent performers, and outdoor concerts are some of the most popular events in the area. In addition, the local community enjoys numerous arts programs, including chamber music concerts and children's music programs. Developed during the 1960s as a master-planned community Columbia, MD, bears distinctive historical architecture such as Dorsey Hall and the Woodlawn building, which appear on the National Board of Historic Places. There are also several outdoor recreational activities available for residents, including sailing, fishing, boating, and numerous hiking trails.
ProClean Air Duct & Carpet Cleaning is your trusted partner in Columbia, MD, and surrounding areas for professional, affordable air duct cleaning. Contact us today for a free consultation and quote, or to explore our complete list of air duct cleaning services.