Clean the upholstery in your home or business by contacting ProClean Air Duct & Carpet Cleaning in Herndon, VA. Our team also handles the removal of pet stains, carpet cleaning, and even vehicle clean-up.
Learn more about all the services we offer by calling (703) 646-8166 to speak with a member of our team.
Upholstery Cleaning Services in Herndon, VA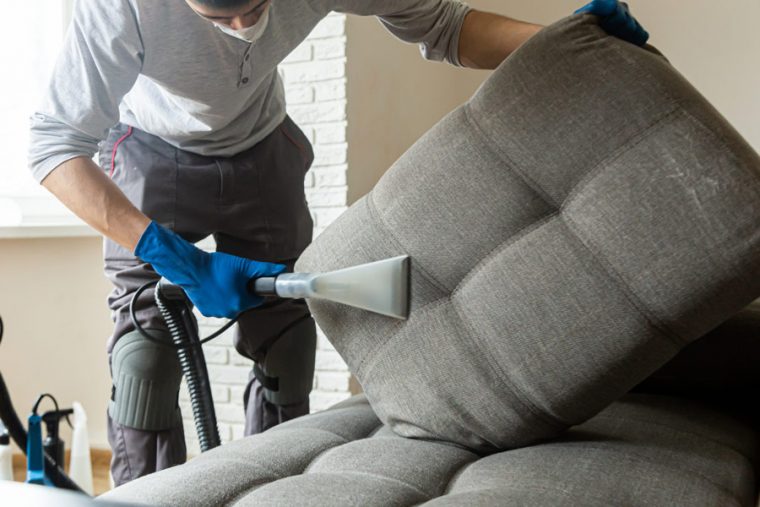 Are you interested in upholstery cleaning services? Working with us allows you to choose the level of cleaning that you want. You can choose between:
Basic Cleaning: A basic upholstery cleaning here in Herndon, VA allows technicians to remove surface debris, dust, and dirt. It will take around three or four hours for your upholstery to clean after this kind of service.
Foam Cleaning: We also provide a foam cleaning service that gets rid of stains and bacteria. The professionals recommend the foam cleaning service for delicate or light-colored fabric, as well.
Proclean can give upholstered furniture a beautiful 'facelift' with professional upholstery cleaning. Our experts ensure that everything is done right—without damaging the fabric. The results speak for themselves: cleaner and longer wear.
Additional Upholstery Cleaning Options
The upholstery cleaning process doesn't have to end with a scrub. We also provide fabric protection services. As a cleaning company, we apply a protector that defends your upholstery from stains, bacteria, and other contaminants.
Fabric protection works to neutralize odors and protects your property from wear and tear.
Carpet Cleaning Services in Herndon, Virginia
In addition to cleaning upholstery, our team cleans carpets and rugs. Our technicians use carpet cleaners that are safe, non-toxic, and odorless. We use these cleaners for carpet cleaning services to protect your health as well as the safety of any children or pets on your property. Our team avoids using dangerous chemicals, which allows you to walk on your floors right away. You can also contact us if you are interested in cleaning services for your vehicle. We clean cars, trucks, vans, and other vehicles in Herndon and surrounding areas.
---
We're here to take care of upholstery cleaning for clients in the busy Herndon area. Herndon, VA is located very close to the nation's capital, Mount Vernon, and Dulles International airport. However, the city isn't all bustle. Residents can relax along the Old Dominion Trail or explore Wolf Trap National Park.
Our team makes it easy for you to set up upholstery cleaning. Get rid of dirt, dust, and grime by contacting ProClean Air Duct & Carpet Cleaning for assistance now. We're located in Gaithersburg, MD, and Ashburn, VA, but we service the surrounding areas. Call (703) 646-8166 to learn more.