Commercial Carpet Cleaning and Office Carpet Cleaning in Frederick, MD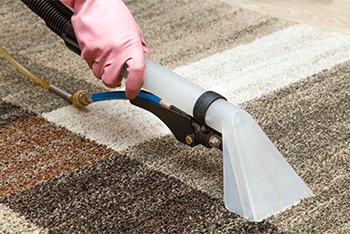 Let's think about the carpet in your office. For one, office carpet is different from residential carpet in that it gets heavy traffic. And office and commercial carpet are exposed to several different contaminants and dirt. After all, no one is taking off their shoes when they enter a commercial or office building. This is why we recommend regular commercial carpet cleaning and office carpeting cleaning in Frederick businesses.
The carpet in any commercial building will be one of the first things your guests and customers see. So getting regular carpet cleaning services in Frederick gives off the impression of a well-kept business as well as a happy workplace.
GET QUOTE
Carpet Cleaning Services and Office Carpet Cleaning Services in Frederick, MD
Regular commercial carpet cleaning will keep your Frederick commercial location looking great. But what about the health aspects of having a clean carpet. Who knows what has been on the bottom of the shoes of your customers and employees. And then you have all the dander, skin cells, dropped food and drinks, and more. All of these build up and then can be kicked up into the air. We have all been in different buildings when as soon as you walked in you could smell the dirty carpet. Whether it was just unclean or smelled of mildew, you knew it needed carpet cleaning services urgently. Let ProClean Air Duct & Carpet Cleaning help keep your office carpets in Fredrick clean and smelling great.
Office Furniture Cleaning in Frederick, MD
And do not forget about getting regular office furniture cleaning. Here is another area subject to high traffic, exposure to skin, and other contaminants. Imagine what your customers think when they sit on office waiting room furniture that has stains, dark spots, or other issues. The same can be said about regular office furniture cleaning. Your employees are spending 8 hours a day sitting on the same furniture that is probably being shuffled from one desk to another. Start off every employee right, as well as every customer, with the right commercial upholstery cleaning. And to keep your freshly cleaned furniture looking new, ask about our fabric protector services that can be done alongside your commercial upholstery cleaning services.
Carpet Cleaning Services in Frederick, Maryland
With a team of technicians who are licensed and insured, our A+ rating from the BBB has given us an edge on the competition. Not to mention, our competitive rates and EPA-approved carpet cleaning products provide affordable and safe services that Frederick, MD homes, and businesses have come to trust. If you're looking for professional carpet cleaning for your Frederick business give us a call today!
Commercial Carpet Cleaning in Frederick, MD
Frederick has a long history of being an important crossroad for many travelers. Before the arrival of Europeans, the area was the intersection of major north-south Native American trails. And later Frederick was part of the east-west routes to the Chesapeake Bay. Today visitors can visit the National Museum of Civil War Medicine to learn about battlefield medical care or visit the Schifferstadt Architectural Museum that includes a 1750s German colonial house and a heritage garden.