Commercial Carpet Cleaning and Commercial Upholstery Cleaning in Ashburn, VA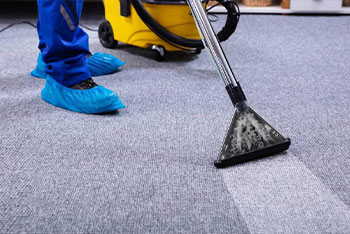 We enjoy working on commercial carpet cleaning and commercial upholstery cleaning in Ashburn. After all, this is our hometown, and we love helping our community and fellow business partners. When we work with our neighbors, we are especially proud of the benefits of using ProClean Air Duct and Carpet Cleaning:
Superior Safety – all the products used for both office carpet cleaning and office furniture cleaning are 100% safe, non-toxic, and approved by the Environmental Protection Agency.
Superior Customer Service – we have built a company with over 35 years of trust and referrals. You'll see the A+ rating we've maintained with the Better Business Bureau for excellent professionalism and a high level of customer service.
Superior Experience – we have dedicated the highest possible level of quality services to our customers with every commercial carpet cleaning and commercial upholstery cleaning job we perform.
We have decided as a company, that we want to use the safest products available and leave customers with nothing but the best office carpet cleaning and office furniture cleaning available. Our dedication to safe products does not mean we are compromising on cleaning. We still work hard to get to the bottom of the carpet fibers to lift dirt and contaminant away, and then fluff the carpet, so it returns to its original condition.
GET QUOTE
Office Carpet Cleaning in Ashburn, VA
Many traditional carpet cleaners depend on using steam and shampoo for carpet cleaning services. The problem is this can lead to dangerous chemicals and dampness left behind that can take days to dry. That dampness also acts like a magnet to attract and stick to any dirt it encounters. You also have the risk of the water leaking to the subfloors or the carpet material and padding, which means you can only clean so often. Here are the differences between carpet cleaning services by ProClean and traditional carpet cleaners.
Carpet and Upholstery Cleaning by ProClean
100% safe, non-toxic and odorless formula used to clean carpets
Carpets dry in 1-2 hours
The natural carbonated solution is safe for carpet and sub-flooring
Safe for children and pets
Carpets can be used and walked on immediately after cleaning
Steam and Shampoo by Traditional Carpet Cleaners
Carpets soaked in water can lead to mold and bacteria growth
Carpets dry in a few days
Excessive water & chemicals can damage carpet and sub-flooring underneath
Chemicals used unsafely for children & pets
Carpets cannot be used for days until dry or dirt and bacteria will accrue
Learn More About Our Company
Carpet Cleaning Services in Ashburn, Virginia
With a team of technicians who are licensed and insured, our A+ rating from the BBB has given us an edge on the competition. Not to mention, our competitive rates and EPA-approved carpet cleaning products provide affordable and safe services that Ashburn, VA homes, and businesses have come to trust. If you're looking for professional carpet cleaning for your Ashburn business give us a call today!
Commercial Carpet Cleaning in Ashburn, VA
Ashburn is part of the Dulles Technology Corridor and home to many high-tech businesses including Verizon Business and the government contractor Telos. Other businesses include data centers, partially because Equinix is in Ashburn. Businesses that have data centers in Ashburn include Amazon Web Services and the Wikimedia Foundation.