Air Duct Cleaning and Vent Cleaning in Herndon, VA
When you want top-notch indoor air quality, the first step is to clean your air ducts. Regular air duct cleaning keeps your family healthy, your energy bills affordable, and your ventilation system in good condition.
Dirty air ducts and vents invite harmful allergens and contaminants inside your living or working spaces. With professional duct cleaning from ProClean Air Duct & Carpet Cleaning, you can forget all your worries and breathe fresh and clean air. We bring your air conditioning and ventilation system to its peak performance.
Our team of technicians is National Air Duct Cleaners Association certified and employs cutting-edge cleaning services in Herndon, Northern Virginia, and surrounding areas. Our proprietary air duct cleaning techniques eliminate dust, dirt, and debris buildup inside your ductwork.
In addition to air duct cleaning, we offer services including:
Vent register cleaning

Blower motor cleaning

Duct sanitization

Evaporator coil and drain line cleaning

Complete cleaning of branch lines, trunk lines, and channels

Dryer vent cleaning

Mold treatment and remediation
Contact us today for a free quote!
GET QUOTE
Air Duct Cleaning in Herndon, VA
Since air ducts work year-round to circulate cooled or heated air throughout your home or office, we highly recommend regular maintenance to keep them clean. As soon as you notice any of the following issues, it's time to make an appointment for air duct cleaning.
A moldy smell
Unpredictable or inconsistent airflow
Sudden spikes in allergies or colds
At ProClean Air Duct & Carpet Cleaning, we use EPA-approved, industrial-grade equipment to clean your ducts and dryer vents thoroughly. Our technicians carry a HEPA vacuum that reaches even the most challenging corners of residential and commercial vent systems.
Our truck-mounted compressor generates 350mph of pressure to dislodge hard-to-clean debris and dust from hidden vents or dryer ducts.
Learn More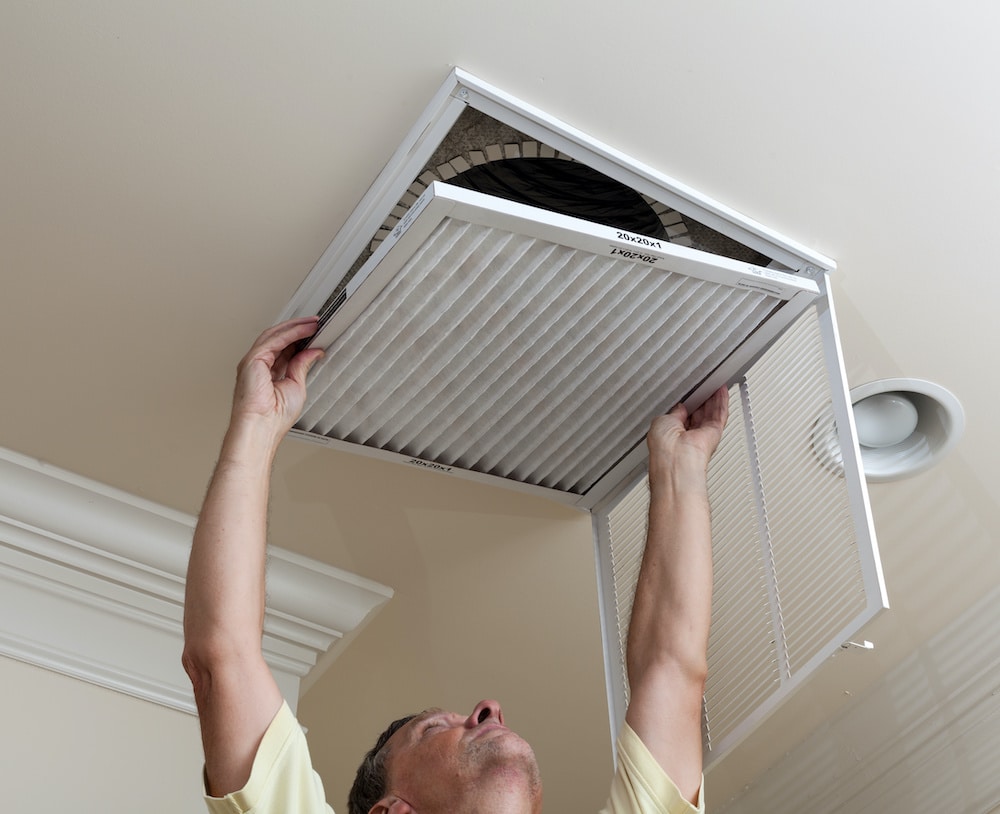 Professional Air Duct Cleaning for Herndon, VA, Residents, and Businesses
ProClean Air Duct & Carpet Cleaning ensures a great job of cleaning and decontaminating commercial and residential duct systems. We test your air system and deodorize the entire duct system. After our air duct and vent cleaning services, your HVAC system will perform with better efficiency and last longer.
We understand you wish to breathe purified, clean air inside your home.  Our end-to-end air duct cleaning ensures the same. We also help Herndon, VA, businesses uphold their reputations by creating healthier and cleaner interiors.
Call ProClean Air Duct & Carpet Cleaning today at (703) 646-8166 to schedule an air duct inspection or duct cleaning services in Herndon, VA.
Despite its unique, old-world charm, Herndon is a modern city located just 22 miles away from Washington, D.C. The strong sense of community and diverse population make it a preferred destination for young professionals.  With its high median income and promising economic growth, Herndon is undoubtedly one of the largest incorporated towns in Fairfax County.