Air Duct Cleaning in Ellicott City, MD
Clean air in your home or business is essential. Unclean air ducts may be a health risk for your family or employees. At ProClean Air Duct & Carpet Cleaning, we're here to keep your indoors dust-free and hygienic.
Our professional air duct cleaning experts remove all traces of dirt, dust, and debris from your HVAC vents and ducts. As a NADCA-certified duct cleaning company, we ensure the best solutions and take pride in providing our customers with the highest quality air duct cleaning. After we clean your air ducts, you'll experience noticeable changes in indoor air quality.
Call us today to schedule an inspection or cleaning service in Ellicott City, MD.
GET QUOTE
Air Duct and Vent Cleaning in Ellicott City
Your HVAC system keeps your home or office comfortable by maintaining proper temperature and circulating clean air. With time, vapors, dust, allergens, and debris settle into the ducts and spread throughout your building. If you notice any respiratory problems, musty smells, or hear strange noises emanating from the vents, call our air duct cleaning experts immediately.
Aside from air ducts, we also clean air and dryer vents with a high-end truck-mounted compressor. Using 350mph of airpower, we reach every corner to remove hard particles, dirt, and debris lodged deep inside the air conditioning vents and ducts. We offer end-to-end residential and commercial services that include:
Mold remediation
Supply vent cleaning
Return intake cleaning
Extensive air duct cleaning using an air whip machine
Duct sanitization
HVAC blower motor cleaning
HVAC evaporator coil cleaning
Dryer vent cleaning service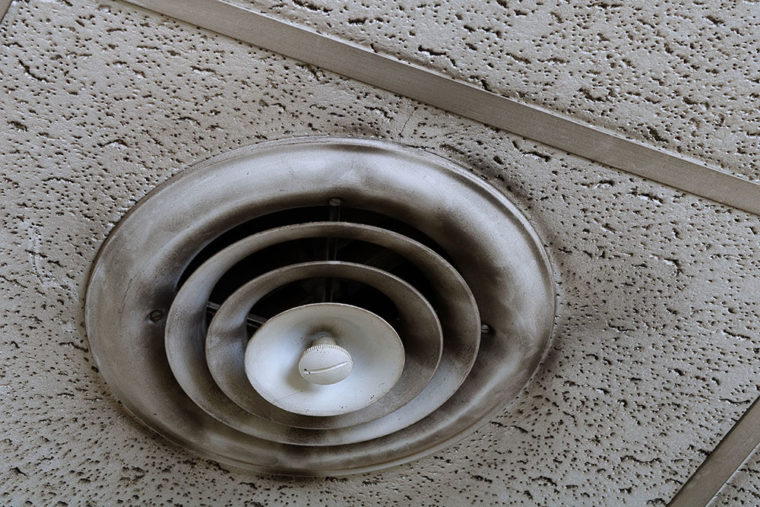 Air Duct Cleaning Services
Learn More
Air Duct Cleaning for Ellicott City, Maryland
Say goodbye to the inexplicable layers of dust on surfaces and remove that weird musty smell lingering in your interior spaces. We are here to help with a professional-grade HEPA vacuum to flush out dust and contaminants from the system. Our licensed HVAC contractors assess your ducts and employ the following methods to clean them thoroughly:
Outside-in air blowing
Inside-out air sucking
Gentle scrubbing
Air sweeping
A combination of some or all of these techniques
If you notice dusty vents, allergies, or declining air conditioning efficiency in Ellicott City, call ProClean Air Duct & Carpet Cleaning. We are a family-owned team of dedicated professionals who have served Ellicott City, MD, customers for over 35 years. We value every customer and will do what it takes to ensure you are satisfied with your service. Contact us today at (301) 447-0447 to schedule a thorough inspection and regular air duct cleaning.
The ancient architecture and boulevards of Ellicott City in Maryland make it a hidden treasure between Washington DC and Baltimore. The city is a hub of diverse entertainment and shopping options, capturing millennials' interest in looking for a home away from the hustles of a big city. With a high median household income and impressive business growth, Ellicott City is the right place to settle in whether you want to buy a home or run your enterprise here.