AFFORDABLE AIR DUCT CLEANING SERVICES
Discover Our Online Specials Today!
As the warm Frederick, MD, summer months approach, ensuring that your HVAC system is in top shape is essential. Having a professional perform affordable air duct cleaning before using your air conditioner is one of the best ways to ensure proper function and avoid problems.
Dirty or blocked air ducts strain your HVAC coil and condenser and cause poor air quality. Unfortunately, most homeowners overlook professional air duct cleaning and don't notice the gradual decline in air quality from dirty ductwork.
Benefits of Professional Air Duct Cleaning in Frederick, MD
You can improve your indoor air quality with affordable air duct cleaning that reduces allergens, dust, and other irritants. In addition, performing dryer vent cleaning will reduce the risk of fire and improve your dryer's efficiency.
Professional air duct cleaning includes:
Mold treatment
Blower and coil service
Deep cleaning
Ductwork sanitization
Duct inspection
Moisture removal
Disinfection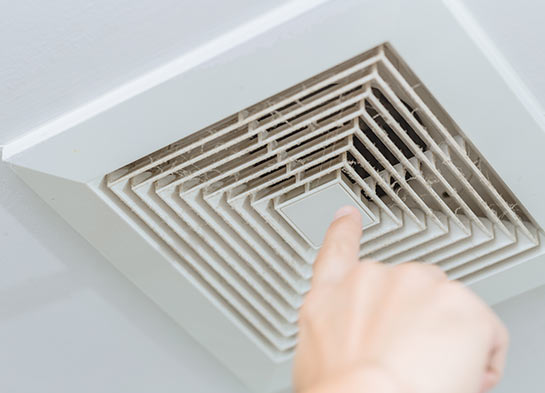 Air Duct Cleaning in Frederick, Maryland
One of the best ways to keep your HVAC functioning properly in the warmer summer months is by changing your air filter regularly to reduce dust buildup in your ducts.
Regular maintenance ensures ducts are clear from debris and dust buildup. Clogged ducts prevent coils and condensers from adequately cooling your space, which can cause serious damage that requires expensive repairs. Affordable air duct cleaning is the best way to avoid these costly repairs or replacements. Trained technicians have the right equipment and experience to clear even the most clogged ducts.
As part of the Washington-Baltimore-Alexandria metroplex, Frederick, MD, maintains a small-town feel with access to all modern amenities. Dating back to 1730, Frederick, MD, has a rich history and distinctive culture. Known for the historic churches that line downtown Frederick, MD, it earned the nickname "The City of Clustered Spires." The town has numerous local arts organizations and is home to the Maryland Shakespeare Festival. The city embraces the arts and has a thriving local community of more than 75,000 residents.
We can help improve your home's air quality and keep your HVAC functioning properly in Frederick, MD. We use the highest-quality equipment and best technicians in the area to properly clean residential and commercial duct systems. Contact ProClean Air Duct & Carpet Cleaning today to schedule an affordable air duct cleaning consultation.