Affordable Air Duct Cleaning Services
Take Advantage of One of Our Online Specials Today!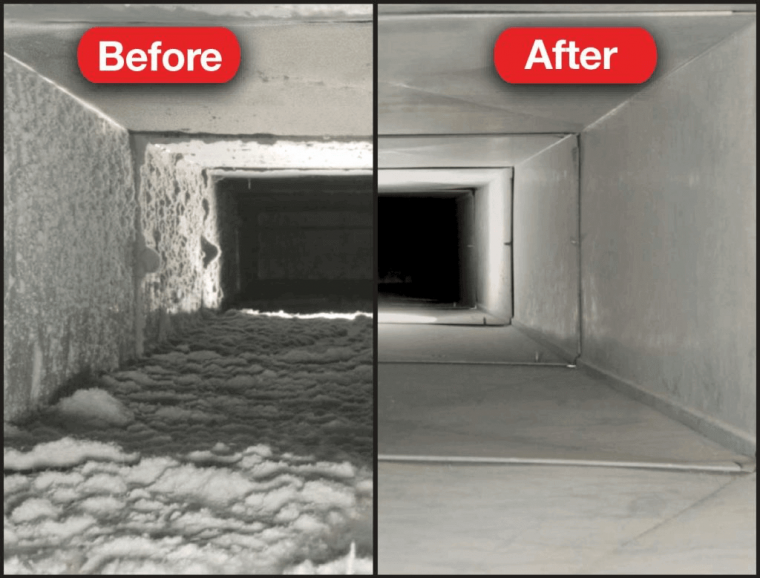 Affordable air duct cleaning in Leesburg, VA, is a valuable investment in indoor air quality. Given the persistence of airborne contaminants, regular duct and vent cleaning is essential for ensuring the wellness of your family and workers.
Some particles make it past even a hospital-grade HVAC system's filtration system. It's only a matter of time before microscopic spores of mold and mildew, allergens, and other contaminants take root in the duct system. From there, the air stirs them up with every new cycle, potentially spraying them into the rooms you are using.
Keep yourself and those you care about in Leesburg safe with professional air duct and dryer vent cleaning services from Proclean Air Duct & Carpet Cleaning. Our expert team will clean, sanitize, and disinfect your system to give you certifiably clean air.
Coupons for Air Duct Cleaning in Leesburg
Get in touch now to learn more about our great deals on air duct mold cleaning and vent cleaning. Our duct cleaning services fit the bill, whether you require one-off assistance or a regular maintenance plan.
Ask our team about how air duct mold cleaning and vent cleaning services can improve wellness and reduce the potential for respiratory illnesses. If you consider the cost of medical care, air duct cleaning services become even more affordable.
When our team visits, they will:
Conduct a thorough evaluation of the duct system and test for mold
Use environmentally friendly products that safely destroy mold and remove the residue
Follow up with sanitizers that disinfect the air to combat airborne viruses and bacteria
Affordable Air Duct Cleaning Services in Leesburg, Virginia
Proclean Air Duct & Carpet Cleaning has over thirty years of history serving the citizens of Virginia. Over that time, we've perfected our protocols and kept up to date with the best air purifying techniques. No other company is as proud to keep our communities safe, and we take our responsibility seriously.
Originally known as George Town, Leesburg, VA, has one of the most picturesque historic areas in the nation. Not far from the Potomac River, the town has a varied history, which led to the diverse culture the city enjoys today.
Don't let contaminants and pollution take your air away. Contact Proclean Air Duct & Carpet Cleaning today and breathe freely again with your customized, affordable air duct cleaning package.