We don't really think much about the ductwork in our Bethesda, Ashburn, or Rockville, Maryland homes, and businesses. We know they are there, and we rely on them to provide heat in the winter and air conditioning in the summer. But have you ever considered what else your ductwork might bring along with the heat and cool? They are great for spreading viruses, bacteria, and more all around the building. Wouldn't it be great if there was a way to reduce this spread to keep everyone healthy? There is, and it's not something you might think of: a UV light put in your HVAC system
What Does A UV Light Do?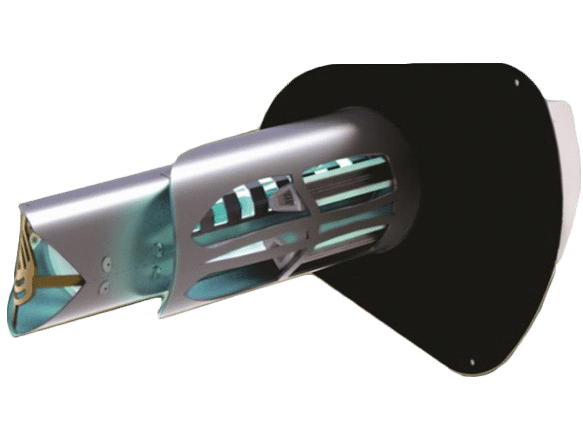 It's true, a simple UV light can do wonders for eliminating viruses, bacteria, and other nasty elements, including mold. The same UV light that can damage your skin can also kill viruses, bacteria, and fungi. Essentially, the UV light damages the material in these bugs cells such that they can't reproduce, effectively killing them. And the good news is that anything the light waves touch is disinfected, which makes it very easy to put the light exactly where you need it.
The downside to most UV lights is that they are only useful when they are on. Because of their harmful effects to the skin, these are not lights that you want to have prolonged exposure to. This makes their installation in your HVAC system such an ideal location. The HVAC UV lights can be on 24 hours a day, always working as air is moving past them, killing bacteria, and more, making your building much more safe and healthy.
What Does It Take For an HVAC UV Light Installation?
Installation by ProClean Air Duct & Carpet Cleaning ensures that your new HVAC UV light system works as it should and that they can guarantee the effectiveness. They will evaluate your system and make recommendations on where to install the UV lights in your HVAC system for maximum efficacy. Once installed, you will find that not only will the viruses and bacteria no longer be a concern, but you will find the air smells cleaner. That's because the UV lights are paired with titanium dioxide to produce a reaction called photocatalytic oxidation. This basically breaks apart bad odors so that all you smell is clean air. Keep your Reston, Leesburg or Sterling ductwork clean and odor-free with an HVAC UV light system from ProClean.