If you have carpet in your Reston, Virginia business or home, you know that it can be hard to keep it really clean. Vacuums are good for day to day cleaning and keeping your carpets from getting really bad. But it's a good idea to have your carpets professionally cleaned on a regular basis, both for cleanliness as well as for your health.
If you have pets, its also a good idea to get regular professional carpet cleaning to prevent the spread of bacteria, ticks, and more. Not only that, but in addition to the commercial carpet cleaning for your Ashburn, Maryland home, you can have a special Scotchgard treatment applied to your carpets to help prevent dirt and grime from becoming embedded into the fibers of your carpet.
How Does Carpet Cleaning Work?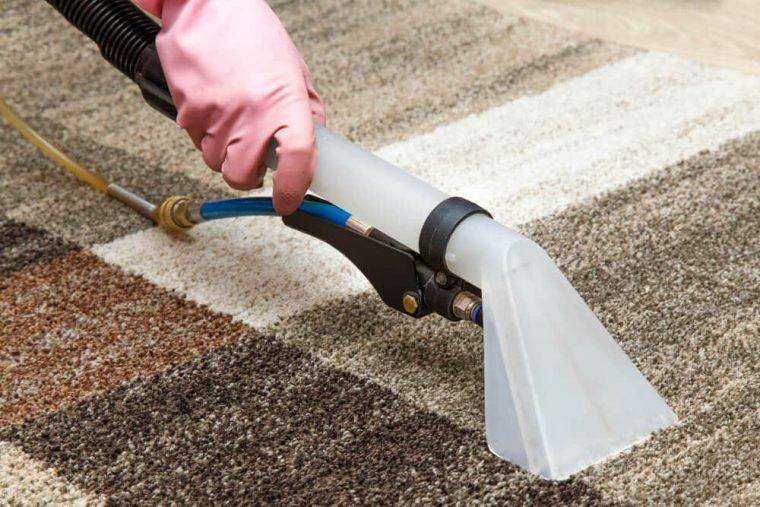 ProClean Air Duct & Carpet Cleaning has an easy 4-step process for cleaning your commercial carpets professionally. When you call to schedule your appointment, ProClean can offer you an estimate right then so you have a good idea of the cost. Upon arrival, you'll know it's ProClean by our vehicles and our uniforms. We will confirm everything that you want to be done before we start so that nothing gets missed. We'll start with a cleaning solution that we apply to your Leesburg, Virginia carpets. This cleaning solution is 100% safe, non-toxic and odorless, and is safe for children and pets.
Next, we'll do the extraction of all of the dirt, grime, bacteria, and other nasties from your carpets. We'll also do a carpet grooming that helps to speed the drying of your carpet, and helps to extend the life of your carpets. Lastly, you'll get to review the work before we leave your Bethesda, Maryland business. You'll be amazed at how good your carpets will look after our cleaning process.
How Does a Professional Cleaning Compare To My Own Carpet Shampooer?
It's understandable, you have one of those personal carpet cleaners that you can use on your Sterling, Virginia carpets. Why not just do it yourself and save the expense? There are several reasons why a professional commercial carpet cleaning is superior to a non-commercial, home carpet cleaner. First, because home cleaners use water, if your carpets remain wet for a long period of time, mold will develop. That makes your carpets worse, not better. ProClean uses a safe, non-toxic formula that won't lead to mold growth. Often, the chemicals used in carpet cleaners are not safe for pets or young children. The formula ProClean Air Duct & Carpet Cleaning uses is proven to be safe for pets and children. And perhaps most important, home cleaners leave carpets wet, meaning that it could be hours, and possibly days before your carpets are dry. ProClean ensures your carpets are dry before they leave, meaning you can walk on your Rockville, Maryland carpets immediately.