Office Carpet Cleaning and Carpet Cleaning Services in Herndon, Virginia
When's the last time that you had your company carpets cleaned? If it's been more than six months, then it may be time to give the professionals a call!
At ProClean Air Duct & Carpet Cleaning we offer professional office carpet cleaning services to businesses in Herndon, VA, and the surrounding areas. With over 35 years of experience and a passion for environmental responsibility, we use non-toxic solutions that are safe for you, your clients, and your workers. Get in touch with us to schedule commercial carpet cleaning services for your Herndon business today!
Contact us today for a free quote!
GET QUOTE
Office Carpet Cleaning in Herndon, VA
Unlike typical steam cleaning services, we go above and beyond to provide you with optimal carpet cleaning services that have your carpets looking and feeling fresh in just under two hours. We even top off our carpet cleaning services with Proclean's Carpet Protector, which coats your carpet with a protective cover that combats dirt, dander, and debris. By repelling liquid and keeping dirt out, we help you extend the life of your company carpet and preserve its natural color and luster.
Here's why Herndon, VA businesses choose ProClean Air Duct & Carpet Cleaning for their office carpet cleaning needs:
We use non-toxic, 100% safe, EPA carpet cleaning formulas.
Our solutions dry in 1-2 hours, unlike traditional cleaners that dry after a few days.
We use odorless solutions that are safe for children and animals.
Our solutions are carbonated and safe for carpets and sub-flooring.
Say goodbye to bacteria build-up with carpets that dry immediately.
Learn More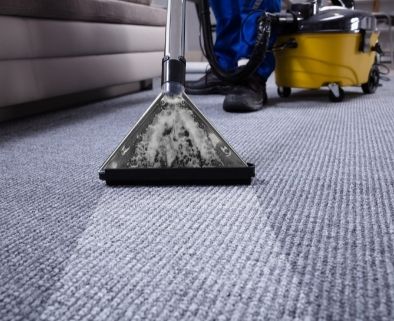 Carpet Cleaning Services for Your Business in Herndon, VA
As a charming town seated in Fairfax County, Herndon, Virginia is a safe place to live and a great place to work. Home to several technology centers such as Boeing & Amazon, there are several opportunities for professionals and business owners in Herndon, VA. Just a short distance from prominent cities, including the nation's capital, Herndon, VA offers tranquility on the outskirts of the hustle and bustle of city life. Whether you operate a large corporation or a small boutique, we are here to provide you with the unmatched service you deserve.
Our commercial carpet cleaning services for Herndon, VA, and the surrounding areas are designed to restore luster and cleanliness to your business' carpets. Using all-natural and quick-drying solutions, we ensure that your carpets are cleaned thoroughly with minimal interruption to your business/routine. With an A+ rating from the BBB we are the preferred commercial carpet cleaning company for Herndon, Virginia, and the surrounding areas. Call us today to learn more about our office carpet cleanings services for your business!