Air Duct Mold Removal and Air Duct Mold Treatment in Vienna, VA
Want help with air duct mold removal in Vienna, VA? Get the assistance you need right away with ProClean Air Duct & Carpet Cleaning. Contact us for preventative air duct maintenance in your home or business. We also handle air duct mold removal after your property sustains water damage, fire damage, or storm damage.
Give us a call today to restore your air ducts and indoor air quality so that you can breathe easy!
GET QUOTE
Air Duct Mold Remediation in Vienna, VA
Do you suspect there's mold growing in your air vents in Vienna? Mold infestations in your heating and cooling system are common if you have:
Musty or offensive odors after turning on your HVAC system
Unusually high energy bills
Unexplained respiratory issues
Mold remediation improves air quality in homes and businesses throughout Vienna. Our team performs inspections for property owners who believe they have a mold infestation. We'll work to locate any signs of mold and then begin our thorough mold cleanup process for you.
Basic air duct cleaning involves the use of a HEPA-powered air vacuum. Technicians vacuum out the entirety of your vent system using industrial-strength air compressors.
Learn More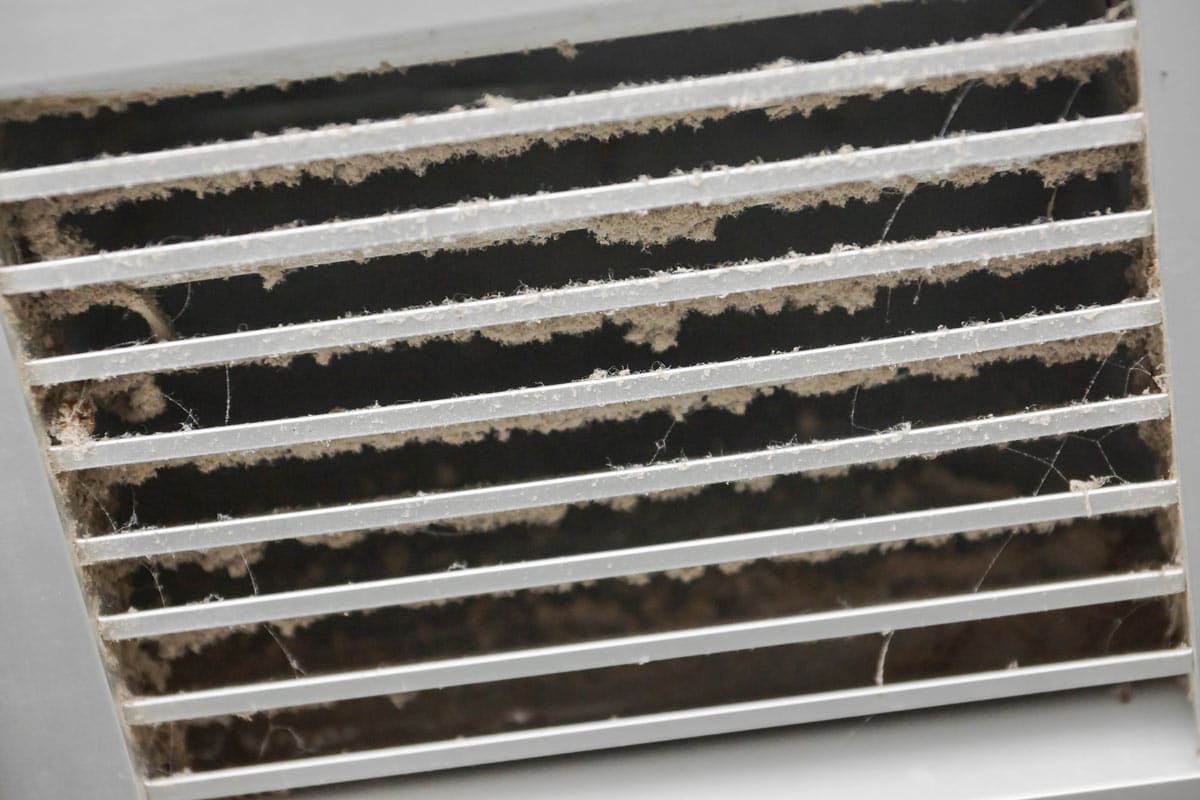 Air Duct Mold Removal and Air Duct Mold Treatment in Vienna, Virginia
Getting help with air duct mold removal in Vienna comes with multiple benefits. Regular cleaning helps prevent mold growth, especially after you sustain water damage. Air duct mold cleaning also improves indoor air quality by filtering out contaminants.
Finally, keeping your air ducts clean boosts your energy savings. Build-up inside air vents causes your heating and cooling systems to work harder to maintain comfortable temperatures, increasing your energy bills. Avoid overspending by getting help with mold removal right away.
Here at ProClean Air Duct & Carpet Cleaning, we offer multiple air duct cleaning services. Let us inspect your home or business to see if you require cleaning for your:
Return registers
Supply vents
Branch lines
Trunk line
Channel
We focus on providing air whip deep cleaning and blower motor cleaning. Count on us for mold remediation and non-toxic treatments that eliminate mold growth. Contact us today at (703) 646-8166 to schedule an appointment. We're standing by to help with residential and commercial air duct mold removal in Vienna, VA.
Vienna is located in Fairfax County, Virginia, right on Interstate 66. A vibrant community that celebrates its long and storied past while looking ahead to the modern future, Vienna takes pride in its 40 recognized historic buildings and its local businesses, community events, youth sports leagues, and diverse population of residents.