Air Duct Mold Remediation and Air Duct Mold Cleaning in Herndon, VA
Mold growth represents a serious concern for residential and commercial property owners in Herndon, VA. Mold often grows in air ducts and spreads throughout your home or business. Fortunately, air duct mold removal cleans your vents, protects your health, and is just a phone call away.
Our team at ProClean Air Duct & Carpet Cleaning provides the professional cleaning services you want. Let us handle air duct cleaning for your home or business in Herndon, VA. Call us today to schedule a consultation.
GET QUOTE
Air Duct Mold Removal in Herndon
Mold growth affects indoor air quality. Mold grows quickly, especially in damp environments, and spreads spores in the air. These spores, once inhaled, cause health issues, including allergies. Air duct mold removal cleans and removes mold infestations.
We offer cleaning services for your HVAC system and vents right here in Northern Virginia. Air duct mold cleaning technicians carry out an inspection when they reach your property. Our licensed contractors perform deep cleaning using a pneumatic air whip machine to scrub your vents.
After using the air whip, technicians use a mold remediation formula to wipe out bacteria and mold spores. This works to prevent future mold infestations in your air vents.
Learn More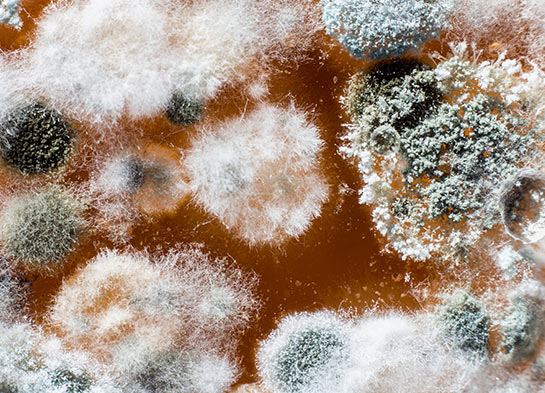 Air Duct Mold Treatment in Herndon, VA
Air duct mold treatments in Herndon help improve air quality while preventing mold growth. Our technicians use EPA-approved treatments for air duct mold removal. These treatments are non-toxic and work to keep your home or business clean and sanitary.
Air duct mold remediation includes several benefits:
Increase Energy Savings: Mold build-up increases energy costs in some cases. This means that cleaning your air vents often saves property owners money.
Improve Air Quality: Breathing clean air helps to protect your health. Getting rid of mold spores removes allergens to keep everyone in your home or business safe.
Prevent Mold Growth: Keeping your air vents clean works to stop mold from ever growing on your property. Preventative measures protect your health and reduce clean-up costs in the future.
Here at ProClean Air Duct & Carpet Cleaning, we're ready to clean your vents in Herndon, VA. Contact us at (703) 646-8166 to set up an air duct mold removal appointment. We'll clean the vents in your heating and air conditioning system now. We also handle dryer vent cleaning and water damage restoration.
Located in Fairfax County, Herndon rests in the Dulles Technology Corridor, where many large companies – such as Verizon Business – have their headquarters. The bustling downtown boasts over 100 restaurants, boutiques, and local businesses. Whether it's taking the shuttle to Washington, D.C., for a day of sightseeing, relaxing in one of Herndon's 11 parks, or attending a community event on the Town Green, there is an activity to suit everyone in Herndon, VA.