The Complete Air Duct Cleaning Solution for Reston, VA Residents
Do you need professional but affordable air duct cleaning in Reston, VA? Feel free to call on ProClean Air Duct & Carpet Cleaning, an air duct cleaning company that can assist your home or business in Reston, Virginia. We are a full-service VSMR-certified company providing air duct and dryer vents cleaning services per National Air Duct Cleaners Association (NADCA) standards.
Make An Appointment
Vent Cleaning and Air Duct Cleaning in Reston, Virginia
Quality service is part of the package when you reach out to the team at ProClean Air Duct & Carpet Cleaning. Our professional air duct cleaning services use nontoxic EPA-approved treatments, NACDA-certified methods, and the latest industry equipment. We typically offer one or more of the following methods for your home or business in Reston:
HEPA Vacuum Cleaning: A HEPA (High-Efficiency Particulate Air) powered vacuum attaches to air duct systems and cleans the vents through the main duct.
Truck-Mounted Compressor Cleaning: Commercial-grade compressors clean every vent in your HVAC system.
Individual Vent Cleaning: Combines individual vents cleaning from a powerful HEPA vacuum and a truck-mounted compressor with 350mph of air pressure.
Speak to our Reston experts today for more about our tried-and-true duct cleaning methods.
Air Duct Cleaning Services in Reston, Virginia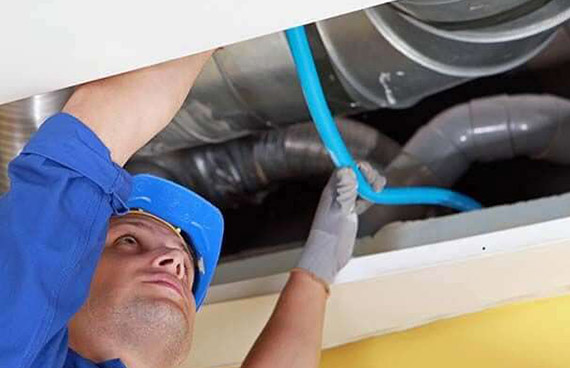 At ProClean Air Duct & Carpet Cleaning, we value our customers and aim to provide a durable, cost-effective, and safe air duct cleaning service. When you contact us for service, our HVAC technicians will:
inspect your ducts and vents to ascertain the amount of accumulated dirt or other issues
use NACDA and EPA-certified methods and equipment to ensure a thorough clean
provide a certificate of service and confirm that our work satisfies the customer's expectations
Thousands of homes and businesses have already taken advantage of our services (just take a look at our 650+ Google reviews). We have built our reputation over three decades of serving Reston, VA, and the surrounding areas including Arlington, Bethesda, Ashburn,  Fairfax, and more.
Reston, VA
Reston, Virginia, is a census-designated suburb in Fairfax County founded by Robert E. Simon in 1964. Its population of 61,147 enjoys a town center with numerous dining and shopping establishments, picturesque lakes, parks, and golf courses. Its role in the Garden City movement emphasizes self-contained communities intermingled with residential neighborhoods, green space, and commercial developments, which is probably why Money Magazine ranked Reston as the Best Place to Live in Virginia in 2018.
Contact ProClean Air Duct & Carpet Cleaning today and schedule your appointment for a free, no-obligation quote on our top-notch air duct cleaning services.